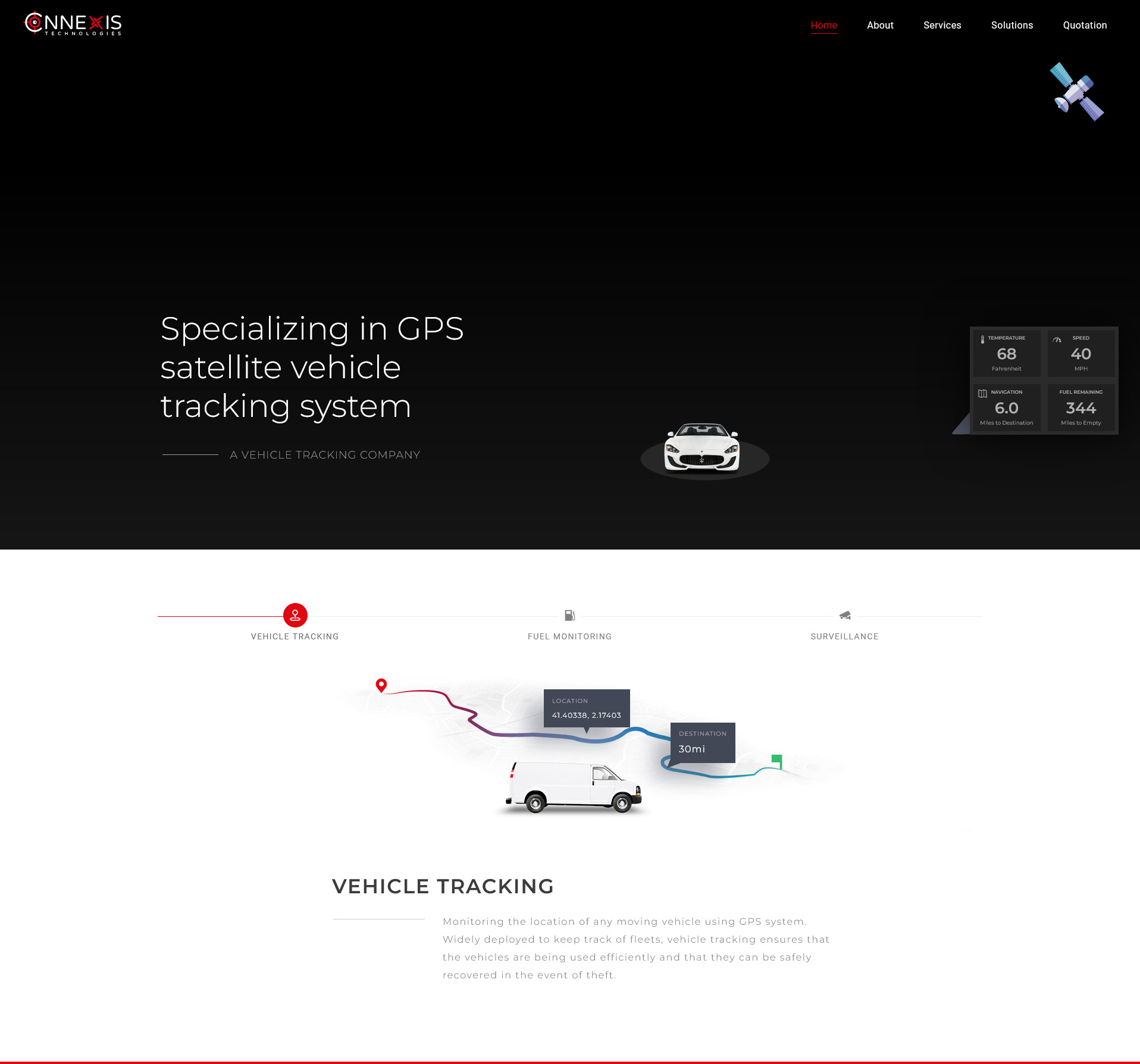 Helped building Tracking and Management Systems for consumers and commercial fleets
AlphaRages partnered with Connexis Technologies to build fully integrated iOS and Android apps for vehicle tracking, alerts, and reporting that extended their web-based experience for the customers too. We also helped in enhancing the backend integrations while our QA engineers worked throughout the process to provide flawless services.
Project Name: Connexis Technologies
Website URL: http://connexistechnologies.com/
Industry: Fleet Management and Tracking
Platforms: Web & Mobile
Technologies Used: WordPress, Laravel API, Angular, MongoDB and Mysql, radis, IoT devises, Java, Socket Io, firebase, Horizon, Python, Flutter, Google Map, Jquery.
Connexis Technologies and AlphaRages: Connexis Technologies serves hundreds of businesses and individuals across Pakistan and the Middle East through its vehicle and asset tracking solutions. Their extensive GPS tracking and management system contain customization to meet every client's needs.
Connexis Technologies required a web and mobile application so business processes can be streamlined and automated while providing convenience to the prospective customers. The app functionality is needed to track vehicles of both the consumers and commercial fleets alike. Its vehicle tracking services include hardware and software. Hardware is attached to the customer's vehicle and gets registered into the CIMS. Connexis Technologies needed a solution for those customers who own hardware (devices) but looking for software.
How We Helped Connexis: AlphaRages developed customer-oriented solutions for the web, iOS, and Android. While creating Connexis Technologies existing application, our expert development team used GPS system to track fleets, ensuring that the vehicles can be efficiently tracked and safely recovered in the event of theft.
Customer Information Management System (CIMS): The new interface greatly helped in managing vehicles, enabling LIVE tracking while providing Alerts through SMS or call in case if a vehicle isn't in the specified region.
Notably, these solutions have enabled companies and individuals to have LIVE vehicle tracking, fuel tracking, get Alert notifications and detailed reporting like vehicle movement and history, fuel report, consolidated report, and much more on smartphones and iPhones.
Impact after Our Apps Implementation: Our expert team worked together with the Connexis Technologies team to develop a platform where fleet managers can be given full control so they can conveniently track fuel usage, speed and mileage, vehicle location visibility, mobile workforce, and all those resources that can reduce operational costs while increasing productivity.
With the development of Alerts and tracking system by using GSM/GPRS/GPS technologies, Connexis Technologies has been able to provide quality performance and cost-effective solutions to its customers.
Once Android and the iOS app has enabled consumers to easily track vehicles, get Alert notifications and detailed reporting of the vehicle(s) including fuel usage, speed, vehicle movement, and much more, wherever they are.
---